About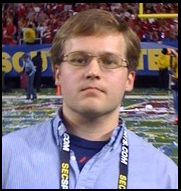 Chris Pow lives in Tuscaloosa, Alabama with his black lab Gonzo.
He is a Tuscaloosa native and a graduate of Washington and Lee University in Lexington, Virginia.
Chris spends his time working in new media, reading, seeing live music and watching football.
You can contact Chris via e-mail or via Facebook or Twitter.